Products --»
ViewNet
--» Mosquito Screen

This portable mosquito net / bed net is free-standing and fully enclosed to provide an unsurpassed level of protection against mosquitoes, flies, bed bugs, fleas, and other biting insects. Can be used on any bed or on the ground, no external support is required. We have a total of five sizes of :

• Baby net
• Single Bed - Standard • Single Bed - Non Standard
• Double Bed - Standard • Double Bed - Non Standard


A breathable rip-stop nylon floor keeps out crawling insects and extends 10" up the sides in case you lean against it during the night (mosquitoes can bite through netting). Highly recommended when preventing all types of insect bites is essential for maintaining health and comfort.



Advantages »
• Metal rod ribs with PVC over lay for ease & durability.
• HDPE Fabric Netting Material stops the smallest of insects.
• Foldable ribs, for easy entrance & storage.
• Sides, for extra protection.
• Floor stops fleas, bed bugs, spiders & other crawling insects.
• Extension at top & bottom for an additional 7" (18cm) of foot-room.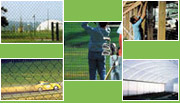 Would you like to know more about our inhouse products?



+91 98400 45353




contact@ahapnet.com


Online Enquiry