Products --»
Tuflex --» Rakshak Agro Shading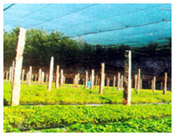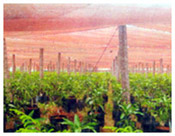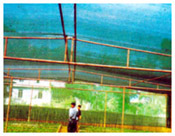 Rakshak" Agro shading provides protection from the harsh rays of sunlight in the nurseries, green houses, shade houses, etc. It not only controls sunlight and temperature, but also reduces evaporation: minimizes wind hail and frost damages, mist rain; keeps our birds and insects and creates an ideal atmosphere that stimulates vigorous plant growth.



Advantages »
"Rakshak" Agro Shading is a tough, extremely durable, tear resistant and light weight, knitted fabric. This product is made out of 100% High Density Polyethylene of International quality and is UV stabilized for long life.



Applications »
"Rakshak" Agro Shading finds wide spread applications in Green Houses, Ploy Houses, Nurseries, Shade houses, Apple Orchids, Tea Estates etc. It also performs the functions of an environment friendly garden fencing or sapling protector.



• Agro Shades • Poultry Nets • Sericulture • Aquaculture • Tea withering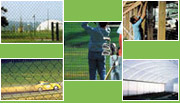 Would you like to know more about our inhouse products?



+91 98400 45353




contact@ahapnet.com


Online Enquiry