Products --»
Tuflex --» Geosynthetics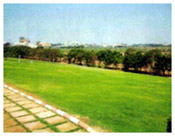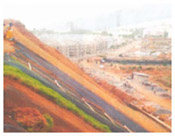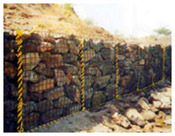 Tuflex India has been always at the forefront in providing world class products and services to customers. As we believe that our clients should have the best in the field of Geosynthetics, we continuously strive to enhance the range and quality of our products and services. Tuflex India brings to you a complete range of world class Geosynthetics including:



• Geogrid • Geotextiles • Geocomposites



Advantages »
• Geosynthetic products of world class quality
• Very competitive prices to reduce overall project cost
• Total solution from design to installation
• Wealth of experience in over 400 projects in India since 1985
• Personalised response and customer support
• Extremely reliable and straightforward dealings



Applications »
Soil Stabilisation, Soil Reinforcement for Roads and Highways, Track Bed Stabilisation, Mattresses and Gabions for Erosion Control, River training and Coastal protection, Separation, Filtration, Reinforcement Erosion Control, Paving Fabric, etc. Ideal for roads, slopes and embankments.



Our products can be used for waste management landfills, reservoirs, runways in airports, taxiways, warehouses, ports, patch repairs of roads for higher fatigue life. Tuflex Geobags are used for coastal Erosion Control.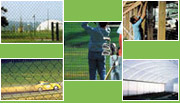 Would you like to know more about our inhouse products?



+91 98400 45353




contact@ahapnet.com


Online Enquiry