Products --»
Tuflex --» Protective Sleeves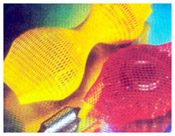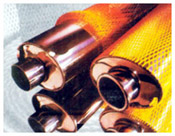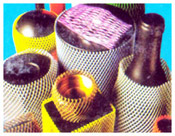 Tuflex India is engaged in offering protective sleeves made of specially engineered thermoplastic designed to give protection to components during manufacture, storage, transit and shop floor handling. They are used in protecting a large variety of tools and components like shafts, gears, pistons, precision bolts, threaded components, tubes, glass bottles, etc. These polymer sleeves are tough and flexible and offer superior performances.



Advantages »
• Ensure total protection in a more sophisticated and economical way
• Very easy to use and convenient
• Can be conveniently slipped onto the product that needs protection



The sleeves are flexible and cling to any odd shaped surfaces and contours of the product. Being soft, they act as a cushion, thus ensuring complete protection. These protective sleeves come in different stretch and can be used for components with size ranging from 15mm to 180 mm diameter.



Applications »
• Engineering • High precision • Components bottling • Glassware industry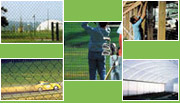 Would you like to know more about our inhouse products?



+91 98400 45353




contact@ahapnet.com


Online Enquiry