Products --»
Tuflex --» Netlon Polymer Mesh & Insect Screen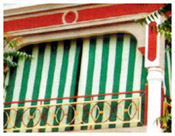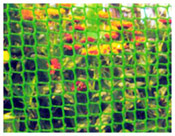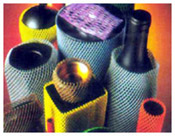 NETLON INDIA Division of parry & Co. Ltd., is a part of the Rs.1500 crore Murugappa Group.



NETLON POLYMER MESH
Today Netlon India is acknowledged as pioneer and leader in the field of polymer mesh technology in india. Our meshes are non corrosive, acid resistant and all our meshes meant for outdoor use are UV stabilised, giving them a much longer lifespan even with protracted exposure to sunlight. The products have a high tensile strength to match customer requirements.



Click here to see the applications of netlon meshes.

NETLON INSECT SCREEN
Get your FAMILY - Good Health and Sound Sleep. Get your HOME - The real protection from mosquitoes.



The safest way to ban the entry to mosquitoes and avoids using harmful insecticides and chemicals in the form of MATS, COILS, VAPORIZERS, EMRS etc. They are harmful to the health of your family. Netlon Insect Screen is time tested, environment friendly and offers you 24 hrs protection from mosquitoes.



Advantages »
Easy to install, non-corrosive and highly economical.
It is absolutely SAFE for your family with no recurring costs.
Before buying the Netlon Mesh & Insect Screen, look for the "TUFLEX" brand name printed on the edges of the Net. This will ensure that you get the best value for your money.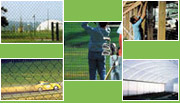 Would you like to know more about our inhouse products?



+91 98400 45353




contact@ahapnet.com


Online Enquiry