Products --»
Tuflex --» Instacool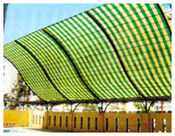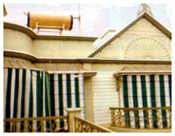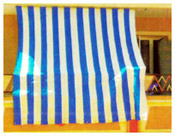 Tuflex Instacool Royale is a versatile instant shading gear to suit almost any application. The unique heavy duty knitting pattern of Tuflex Instacool is designed to drastically cut out the harsh sunlight and provide you with a cool and comfortable shade. The product is light weight but tough. Tuflex Instacool is UV stabilized to perform against intense sun rays (containing UV radiation) for a minimum 3-year period and remains vibrant throughout its life. Tuflex Instacool does not absorb any moisture and does not rot or smell. The product is washable by a spray of water. Tuflex Instacool can be easily installed by the user without any professional assistance.



Applications »
• Balcony (chik) shading
• Shop awning
• Window awning
• Door / window blinds
• Portico Shading
• Car park Shading
• Lawn / nursery shading
• Garden/terrace garden shading
• Factory shading
• Petrol pump shading
• Playground and stadium shading
• Eatery / hotel & restaurant shading
• Resort and water park shading
• Swimming pool shading
• Beaches, Outdoor recreation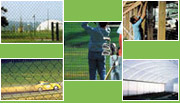 Would you like to know more about our inhouse products?



+91 98400 45353




contact@ahapnet.com


Online Enquiry